Here to Serve You
Qualified, Caring Professionals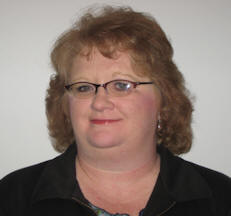 Kari Hasemann-Herbert, LIMHP, CMSW, CEAP, is a counseling professional who has been in practice since 1990. She has been with Directions since 1996. Kari holds a Master's Degree in Social Work and is a Nationally Certified Employee Assistance Professional, as well as a Licensed Independent Mental Health Practitioner. Additionally, Kari is a qualified administrator of the Myers-Briggs Type Indicator, is a member of NASW and EAPA. Kari is also a Nebraska State Foster Care review Board member.
Kari has extensive training and experience in a variety of settings including Family Service Association, Regional Behavior Health organizations, Therapeutic Foster Care, and private practice, and has worked in the employee assistance field for 26+ years. She is a certified RTS counselor (Resolve Through Sharing – helping those who have suffered the loss of a miscarriage, stillborn or baby), and works with clients ranging in age from 5 to 95. Kari enjoys sharing her expertise, especially working with children and adolescents, individuals and families. Some of her training and counseling expertise includes depression, anxiety, self-esteem building, boundary issues, adjusting to life issues such as relationship ending, moving, job loss, empty nest, etc. Kari also is capable of helping clients address co-dependency, grief and loss, stress management, and resiliency, coping with change, nicotine cessation and career exploration. She is also educated in the field of substance abuse/addiction education and referral. Kari is responsible for marketing to new companies, as well as facilitates contract management with many of our member businesses.
Kari also has many years of experience in assisting managers and work groups with team building and work-group mediation, as well as management consultations and working with mandated supervisory referrals. She is also a facilitator for Directions EAP educational workshops and Critical Incident Stress Debriefings, and will assist clients with customizing presentations and seminars of their choosing to best-fit their employees needs. Kari has been presenting training & seminars for 30+ years.
Peggy Robb, CMSW, LMHP, is a counseling professional who has been working with adolescents and their families since 1983. Peggy holds a Masters Degree in Social Work and is Licensed as a Mental Health Professional.
Peggy has experience working in a variety of settings, including Planned Parenthood, The Lincoln Regional Center, Residential treatment programs for Adolescents and 26 years working as a behavioral therapist for the Lincoln Public Schools.
Peggy enjoys sharing her expertise, especially with adolescents, individuals, and families. Some of her training includes working with depression, anxiety and is solution focused and strength based. Peggy also has experience working with clients experiencing grief and loss and coping with the changes life brings.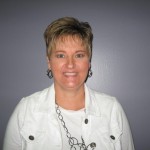 Kim Pesek, Office Manager, has 30 years experience working in office settings and has been with Directions EAP since 2008. Kim handles all billing questions, accounts payable, accounts receivable, affiliate contracts, national EAP provider agreements, appointment scheduling at our office here at Directions EAP as well as helping facilitate referrals and appointments at our affiliate provider offices. Kim can answer many of your questions about Directions EAP, our website or assist you in getting the information you need.