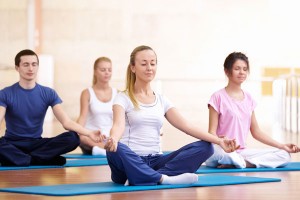 "B-Well, our employee wellness program, focuses on the physical, nutritional and mental well-being of our employees. The support and leadership of mental well-being that Directions EAP has provided for our employees has been a key component for our program. Whether employees utilized the one-on-one services or attended a group seminar, positive feedback was a given."   Brian Cross, Wellness Specialist, Human Resources, Bryan Health
More and more we are compelled to take better care of ourselves: how we handle stress and life balance issues; how we maintain healthy eating and exercise habits; how we use our time and develop caring, nurturing relationships. Everyone claims these as a current priority but sometimes people struggle to actually develop the life-long habits that make these issues part of their daily routines.
This part of our website focuses on putting you in touch with education and assessment tools to empower you to reach out for the materials and motivation you need to lead a healthier life and enjoy all that life has to offer. In this section you will find ways the EAP can be a support to your better health.
You can learn how the EAP can help in better health initiatives, from personal coaching towards weight loss and fitness goals to powerful ways to approach motivation and getting started.
Two very helpful websites are shared to help you or your employer find steps to beginning a wellness initiative at work.
The section highlights 2 programs of many to give you a starting place to the kinds of programs available offering free resources and contracted programs so you can compare the kinds of services available.
Provided here for your convenience are many links to quickly access health and lifestyle issues. We know the internet has powerful tools but knowing what to look for might be difficult. Links in this Wellness section provide a starting place. In addition to the wealth of medical information on the site of Medline Plus and WebMD there are additional links to thousands more resources and directories for finding providers, specialists and more information. The National Institute of Mental Health helps with understanding a broad spectrum of issues around our mental health from anxiety to depression, and many more challenges people face. If you or someone in your family has been showing some behaviors you don't understand the NIMH website has a wealth of information on symptoms, diagnosis and treatment of many mental conditions. We are not encouraging self-diagnosis but it can be the beginning of an understanding, it can also be a helpful place for finding providers and support groups.
Directions EAP wants to help be a resource for your wellness questions and a support with your wellness decisions.