The WorkLife Option —Cutting Edge Resources.
If your company has added the WorkLife Option benefit, employees can log-in below with their company password. If your company hasn't yet included the WorkLife Option to your EAP benefit, talk to your HR and ask them to request a consult  to discuss options for your workplace.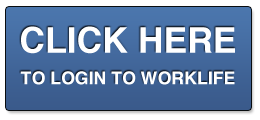 Sometimes your most pressing need —like finding a new day care for the twins, or respite care for Dad who has special health needs, or someone to watch Fido next weekend can really challenge your ability to focus at work. There often aren't enough hours in the day to do the research that's needed.
Employers recognize that employees wear many hats in a day but it's been hard to find ways to help. That need has been successfully addressed for many, with the discovery of the DIRECTIONS WorkLife Option which literally connects you to free expert counsel and referral for hundreds of urgent life issues.
Our WorkLife consultants are experts in their field.
Areas covered include:
Child Care
Adoption
Education
Wellness
Elder Care and Daily Living
24/7 Access
Explore the wide range of articles, self-tests, data bases, tipsheets, check lists, and more to find the information you need, when you need it!
Tune in for a monthly "webinar"!
Valuable live seminars on a variety of topics that relate to workplace and broader life issues. It's like getting a free one-hour workshop every month –at a time and place convenient for you!
Or talk to an expert WorkLife Consultant who can assess your unique needs and get back to you within 12 business hours, six business hours for emergency requests, with the information you need.